Amy Willerton gets Elle sporty!
Posted 16th April 2014 by Danielle

Model Amy Willerton was spotted running around London in our last week while training for the London Marathon.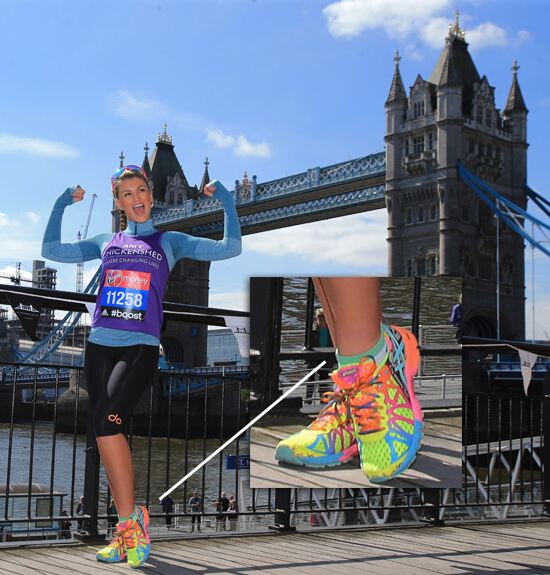 Image credit: PA images

The glamourous 21-year-old went on to complete the 26 mile run with her Dad, Bruce, on Sunday to raise money for Chickenshed Theatre School in North London.

While training ahead of the marathon, we spotted Amy about London in a pair of our Elle Sports Trainer socks!

Ladies 2 Pair Elle Sports Trainer Socks In 3 Colours
Well done Amy!