Why men could be turned away from Ascot for going sockless
Posted by SOCKSHOP
Men who forego wearing socks with their shoes at this year's Royal Ascot could be turned away, thanks to a new set of strict rules from the racecourse event.

Attendees have been issued with a new style guide for the event, and 'mankles' – the trend of men showing their sockless ankles in loafers, boat shoes and other styles – are strictly banned.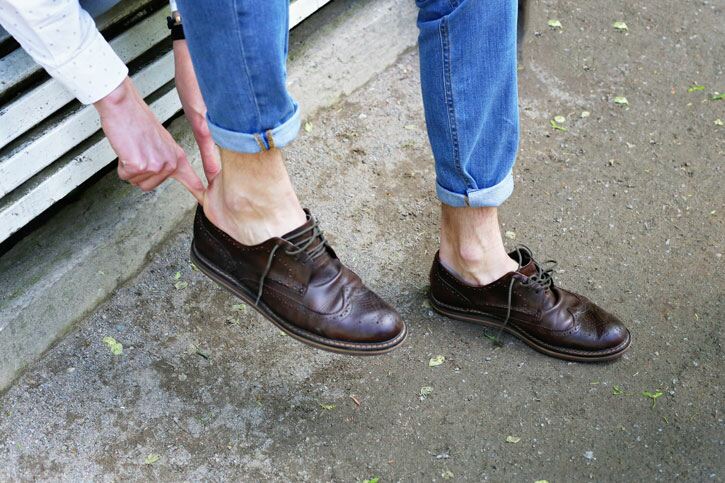 The rules this year state that all male attendees should wear socks with their shoes – even if they're not heading to the famously strict Royal Enclosure where the Queen sits.

Luckily, the organisers have a selection of socks on offer for any man who's forgotten his socks on the big day.

It might seem far-fetched, but the Royal Ascot is renowned for its strict dress codes.

Women's skirts and dresses must be knee-length or below, and they must wear hats.

Guests were only allowed to remove their jackets for the first time last year when temperatures rose drastically.

We've seen an increasing number of male celebrities gracing the red carpet with their 'mankles' exposed, and street style stars are consistently snapped sporting the bare-legged trend.

If you're heading to Ascot and need some special socks for the occasion, it's important to make sure you choose the right style.

Pick a colour that matches or complements your suit, and make sure you choose a breathable, absorbing fabric like bamboo for maximum comfort.

Luckily, there are plenty of shoe liners, which provide maximum comfort and coverage while being totally invisible.

We can't say they'll work for Ascot, but they'll certainly make your daily commute to work in the summer months that bit more comfortable.