SOCKSHOP partners with Sal's Shoes to support local School Uniform Hub
Posted by SOCKSHOP
We are excited and honoured to partner up with Sal's Shoes - and to continue our partnership with local homelessness charity Emmaus and their Salford branch - to support of their new School Uniform Hub. We are proud to be donating our quality school socks to the hub, ensuring all children will go to school feeling good from the feet up!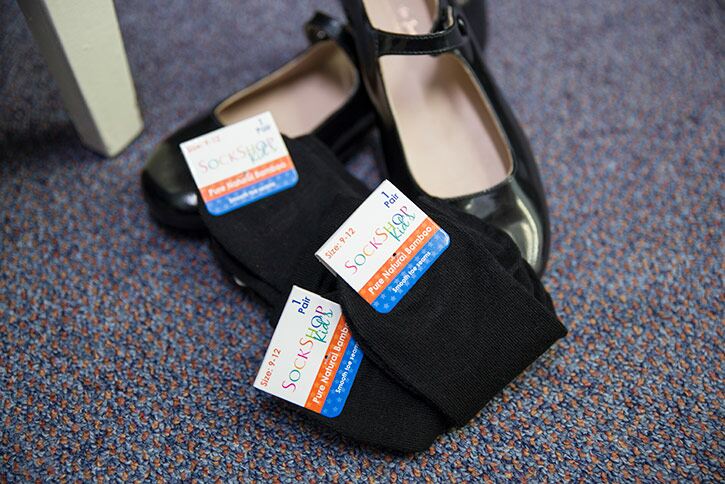 Launching on Saturday 1st August, the School Uniform Hub will collect and redistribute school uniforms and shoes to children living in Salford and the North West. The hub aims to provide free school uniform essentials to families in need, as well as reducing the amount of good quality clothes and footwear items that end up in landfill. The hub launches with support from local and national partners SOCKSHOP and Sal's Shoes, with initial funding from The Guinness Partnership.

Commenting on the School Uniform Hub, Alok Ruia, Director of SOCKSHOP, says: "In this difficult time that we've all been facing, it's been great to be able to support Sal's Shoes and Emmaus for such a worthwhile cause. Hopefully socks will give the kids a spring in their step when they return to school in September!"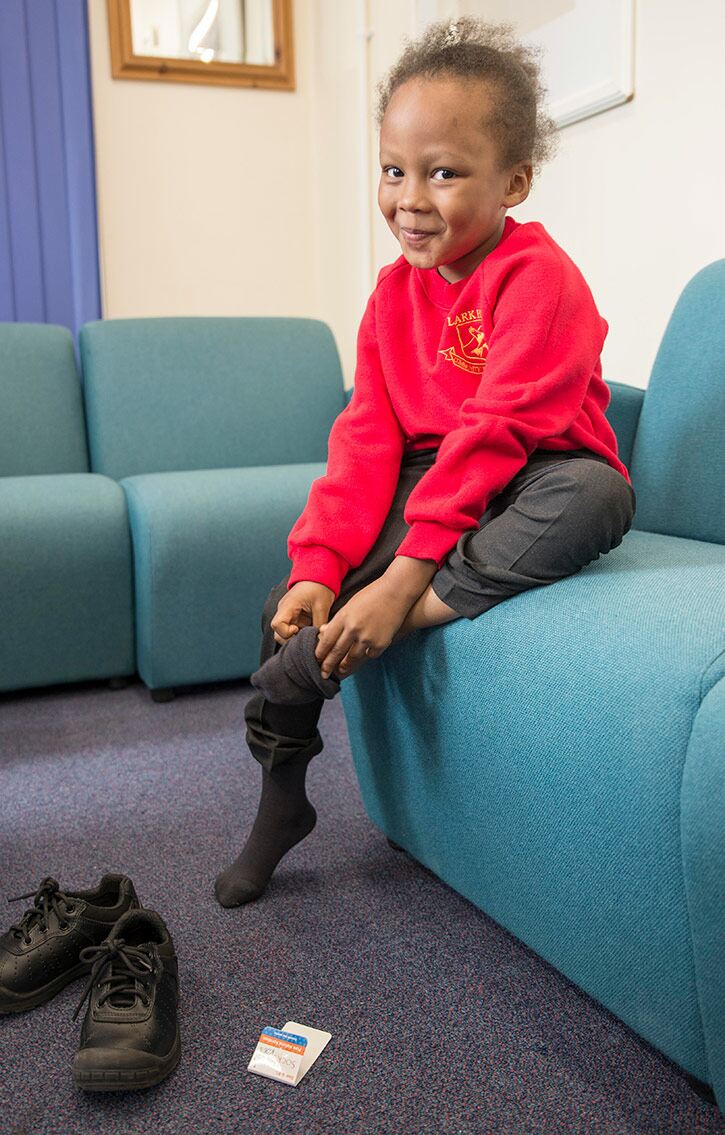 Sal's Shoes is a non-profit organisation which, in six years, has found new feet for over two million pairs of pre-loved children's shoes in 46 countries around the world.

Speaking on their partnership with Emmaus, CJ Bowry, Founder Of Sal's Shoes, says: "There are 4.2 million children living in poverty in the U.K. That's nine children in a classroom of 30. With one in 10 families going further into debt to pay for children's school clothes we're delighted to be able to help foot the bill."

Emmaus Salford supports 22 formerly homeless people by providing a stable home, meaningful work, funded training and individual support for as long as they need it. The new School Uniform Hub will be run by beneficiaries of the charity, enabling them to gain skills and experience whilst supporting local families in need.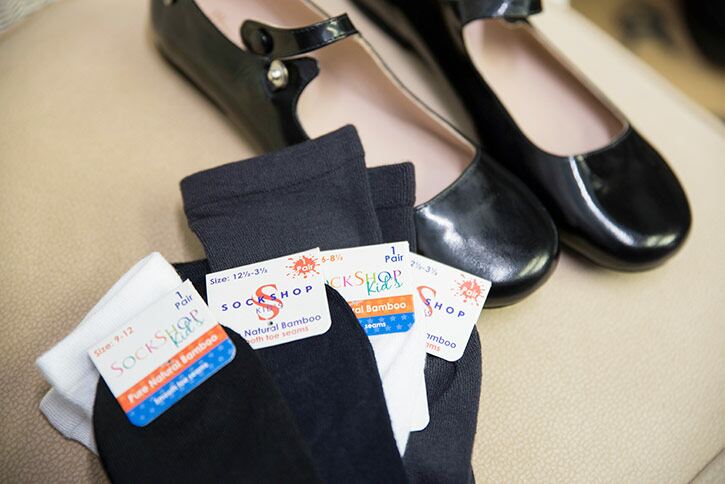 Rachel Richardson, Community Director at Emmaus Salford, says: "We are delighted to be launching our new School Uniform Hub during the summer holidays, ready for the new school year starting in September.

"There are so many local families struggling to make ends meet and as kids outgrow their uniforms and shoes, replacing these items can be expensive. Our new hub will offer a range of good quality new and used items to families referred to us by Salford Citizen's Advice Bureau and local schools. "I would like to give huge thanks to SOCKSHOP for their continued support of Emmaus. Their latest donation of quality children's socks is really appreciated."

Find out more about the scheme by visiting salsshoes.com, and find out more about Emmaus, including how to show your support, by visiting emmaus.org.uk.