A look ahead to AW21 trends
Posted by SOCKSHOP
Summer might not have had much of a chance to get started yet, but these Autumn/Winter 2021 fashion trends are guaranteed to get you excited. We run through some of the best out there so you can start planning outfits now…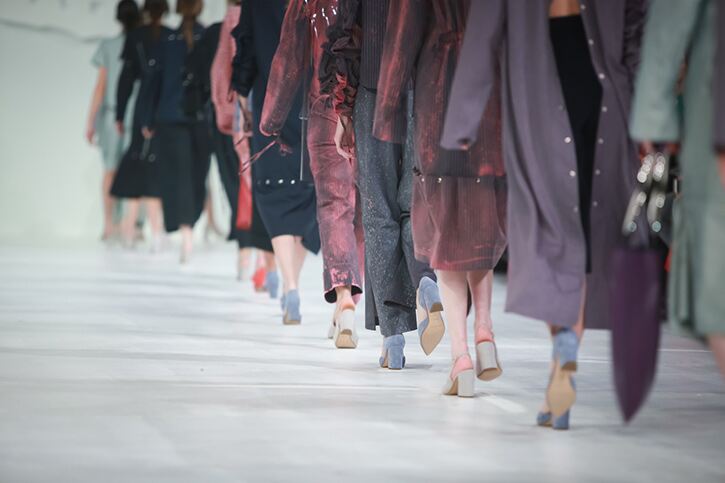 Dress up and down

This is exactly what you didn't know you needed. It's undeniable we've all become accustomed to wearing clothes on the comfier side over the past year and a half. For those who are yearning to start dressing in something a bit more exciting – but aren't ready to say goodbye to comfort altogether – say hello to high and low dressing. A layered montage of snug knits over or under your best eveningwear is due to be all the rage.
Cut it out

The clue's in the name, anything with a sleek 'cut-out' in the garment will be bang on trend. We may have seen this one before, but it's due to stick around for a bit longer. This might come as good news for those who want to finally get some wear out of any purchases already made – though you might want to dress it up with some warmer clothes next season.
Go for green

This one's definitely more of a colour than a style – but the good news is you can wear it how you want. Familiar with Kermit the Frog? It seems he's been a key point of inspiration, especially for the exact shade of pale yet bright green that's so 'in'. Why not complete the look with our bamboo
ladies' cotton anklet socks
, or even add a touch of style to your run with these suitably coloured
men's suit socks
?
Brighten winter with florals
That's right, florals don't just have to be for the sunshine. Get ready to welcome outerwear into your wardrobe with French florals printed from head to toe on your new favourite maxi coat. You'll also find them across a variety of different long dress styles. Florals to the floor – what's not to love?
Be bold with a suit

With more of us trickling back into the office or places of work, it's no surprise work attire is upping its game. Expect flared shapes, a slightly slouched silhouette with good tailoring, and trouser suits that match top to bottom. Some designers – including the Victoria Beckhams and Stella McCartneys of the fashion world – are even starting to pair suits with knitted roll-necks.