PREVIEW: ELLE AW14
Posted by Danielle
Remember when we took you behind the scenes of our Elle AW14 photoshoot (our poor model Joanne was freezing on a pier in the middle of January), well now we've got a special sneak preview of some styles from the new collection...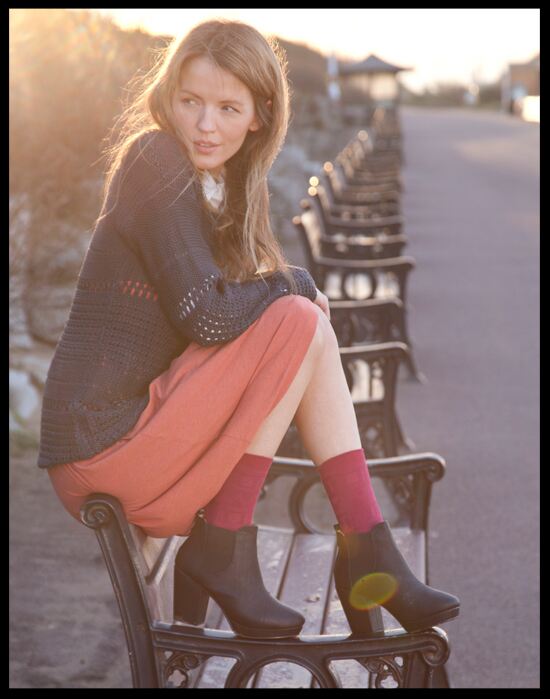 ELLE Autumn/Winter 2014

"Who says brights and florals are just for Spring and Summer? Ditch the dark and dreary and head for the stunning array of colours and patterns in the new ELLE Autumn Winter 2014 collection.
While the sky gets duller and the days get shorter, ELLE gets warmer and brighter! From 'after dark' and 'red plum' to 'rosy cheeks' and 'rich red'; our new season colour palette will certainly put a spring in your step. Settle into Autumn in a chunky Spacedye cable knit or wear Winter with fairisle and pom poms. Bold florals and striking stripes embody ELLE's fun, flirty and feminine style in the purest wools, softest cottons and silkiest bamboo fibres.
Heavy hand knits and sleek styles are finished with those pretty little details, from a chunky button to a scalloped welt. Create your look with the ELLE Autumn Winter 2014 range."

Our sneak preview selection...