Your guide to buying sports socks
Posted by SOCKSHOP
If you're feeling inspired by the Athletics World Championships to get active, then you need to make sure you have the right equipment. And with events like running and cycling on the agenda, that means the right socks.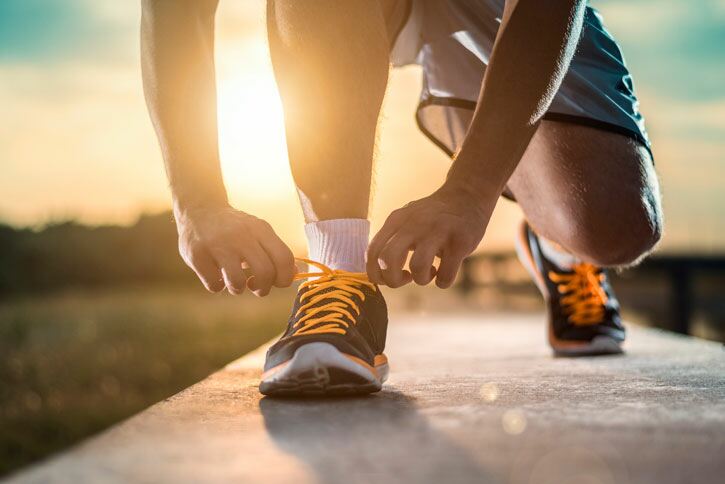 Which sport are you doing?
The Athletics World Championships has a number of events, from shot putt and long jump to marathons and high jump. We've already covered cycling socks in our blog, so give it a read if that's what you're interested in.

For field events, you can pretty much wear the same as you would for running, though we'll cover any specialist socks along the way.

The technical stuff
Sports socks these days are technical marvels. But the amount of features can get a bit overwhelming. We take you through what they all mean.
Anti-blister – When you're running long distances, blisters are an issue. To prevent such injuries, some socks are designed with two thin layers, meaning that the layers rub against each other when you move instead of against your foot.
Padding – Running, jumping and cycling can all put pressure on your feet. Padding and cushioning can help reduce the effects of such impact. It's usually focussed around the heel and is made up of terry cloth.
Arch support – This helps keep the shape of the foot steady during sports. It's usually in the form of an elasticated section around the arch and heel.
Ventilating mesh – This mesh is applied to certain areas of the sock to better allow the skin to breathe and sweat to evaporate, keeping your feet dry and blister free.
Wicking – Features like Cool Max and DriFit wick away moisture from the foot allowing it to evaporate.
Comfort cuff – This soft top grips the leg gently keeping your socks in place without putting too much pressure on the leg.

Design
On top of technical features built into socks, there are also some design features that are useful for those looking to be more active.
Left and right footed socks – These socks are designed to fit each foot perfectly, reducing rubbing, chaffing and blisters.
Individual toes – Like gloves for the feet, these socks allow great control and movement of your toes, which is especially useful for runners, cyclists and climbers.
Seamless – Sometimes called hand-linked toes, these socks are made so that you don't have any build-up of material around toes that could rub and cause blisters.
Compression – These long socks are said to help circulation of the blood and reduce muscle fatigue.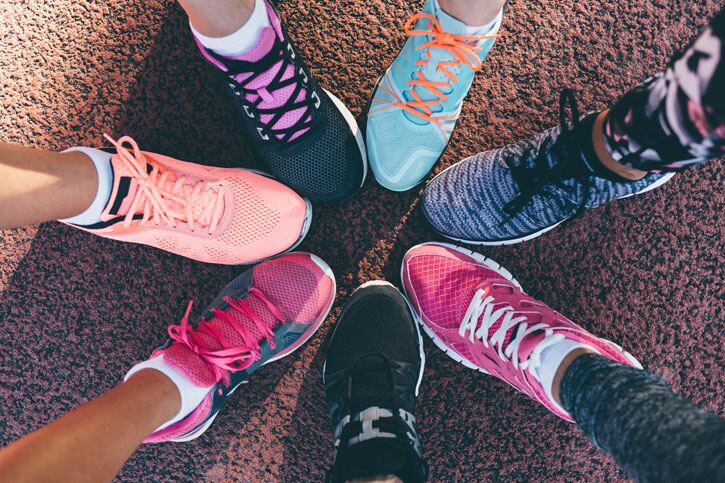 Material

Finally, we take a look at the most common materials used in sports socks.
Cotton – The go-to material for most socks, it's actually very useful in sports socks as it helps move sweat away from the foot, transporting it through the sock top or to shoe surfaces where it can evaporate.
Wool – Wool has better temperature-regulating properties than cotton so can prevent feet from overheating.
Polyester – This hard-wearing synthetic fibre often is designed to increase wicking in sports socks.
Lycra – This has been added to socks to increase their flexibility and elasticity. Lycra also makes socks stronger and fit better on the leg, resulting in increased comfort.
Find your perfect sports socks from our full ranges for ladies.