Black Widow: The Latest Must-Watch Marvel Movie
Posted by SOCKSHOP
Marvel Studios is certainly on a roll this year. After a dry spell in 2020 thanks to the COVID-19 pandemic, Marvel is planning to release 10 projects across TV and film during 2021, with three projects already shared with the public. Perhaps the most anticipated Marvel movie for 2021 is Black Widow.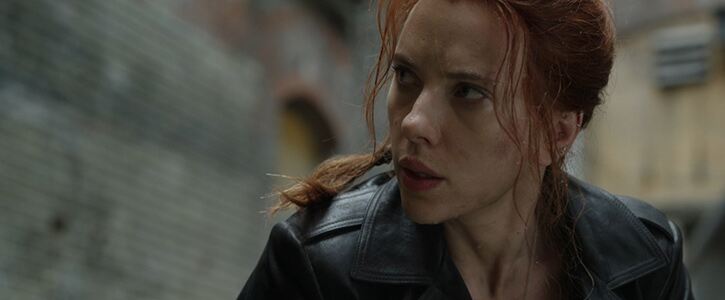 Image: imdb.com
When does Black Widow come out?
Marvel Fans have been crying out for a Black Widow solo movie for years and in July 2019 their prayers were answered. Fans were promised a full-length Marvel movie featuring Natasha Romanoff, aka Black Widow, and the film was set for release in May 2020.

However, when the COVID-19 pandemic arrived in March 2020, the Black Widow movie was postponed until November of the same year, as Marvel readjusted their Phase 4 release timeline in response to the chaos caused by the pandemic. With many cinemas across the globe still closed in November 2020, Disney (who own Marvel Studios) postponed the film yet again, this time estimating a May 2021 release date - a year later than the planned release date.

During the pandemic, Disney chose to release a selection of films via their direct-to-consumer streaming service, Disney+. Projects that released straight to this platform, sometimes incurring an additional in-app fee, included the live action remake of Mulan and Disney Pixar's SOUL. Many fans were worried that Black Widow would follow suit, and skip cinematic release in favour of a Disney+ release.

After a final COVID-19 related delay, Black Widow is due for release in UK cinemas on July 7th, 2021. The film will be released in cinemas across the globe, but will also be available for premier access on Disney+ for an additional fee, following in the steps of the most recent Disney release - Cruella. Marvel fans can enjoy the Black Widow movie from the comfort of their own home, or experience the film with the full cinematic experience in a response to consumer behaviour following the COVID-19 pandemic.
Who plays Black Widow?
Black Widow is played by Scarlett Johannson, who has embodied this iconic character in the Marvel Cinematic Universe since 2010. Johannson made her MCU debut in Iron Man 2, and since then has appeared in eight Marvel movies, with Black Widow being her ninth film credit with the studio.

Whilst Johannson ultimately bagged the role, Emily Blunt was actually Marvel Studio's first choice for the notorious Black Widow. Natalie Portman was also considered, but she later joined the MCU as Jane Foster in the Thor franchise.

Black Widow has become well-known amongst Marvel fans as the female voice of The Avengers. In 2012, the first Avengers movie was released. The original six avengers featured Captain America, Hulk, Thor, Iron Man, Hawkeye and Black Widow. As the only original female avenger, Johansson found herself playing an incredibly important role model for female Marvel fans across the globe.
What is the Black Widow movie about?
We're going to warn you now - if you haven't seen all of the Marvel movies, you may want to skip this section because to answer this question we definitely need to share some spoilers. You have been warned!

So, as most hardcore Marvel fans will know, Black Widow meets her tragic end during Avengers: Endgame when she sacrifices herself in exchange for the Soul Stone on Vormir. As a result, the Black Widow Marvel movie serves as somewhat of a prequel rather than a continuation of Natasha's story. It's hard to do that when someone is dead!

Black Widow will be following the events of Captain America: Civil War. At the end of this MCU instalment, Black Widow became a fugitive from the US Government after she assisted Captain America's resistance against the Sokovia Accords to save his best friend, Bucky Barnes (read more about him in our Falcon and the Winter Soldier blog).

During the Black Widow movie, Natasha will be heading back to her home country - Russia - and will finally face the demons of her past. As Marvel fans will know thanks to MCU instalments like The Avengers and Avengers: Age of Ultron, Natasha Romanoff has 'red in her ledger' and is clearly traumatised by her past life as a deadly assassin. In this Black Widow Marvel movie, Natasha will be facing her assassin past in her new role as an Avenger.

After an extensive wait, you can finally catch Black Widow in cinemas, and on Disney+ from Friday 9th July. Whether you're enjoying Natasha Romanoff's adventures from the comfort of your own home, or you're joining her on the big screen, show your support with our Marvel-lous Black Widow socks. Explore our full range of Marvel socks across our website, from Captain America to Thor and Loki, and show off your Marvel allegiance in style.