How to get the kids into tennis during Wimbledon season
Posted by SOCKSHOP
With Wimbledon just getting started, it's the perfect time to get the kids into tennis. And we've compiled some of the best tips and tricks to help you along the way…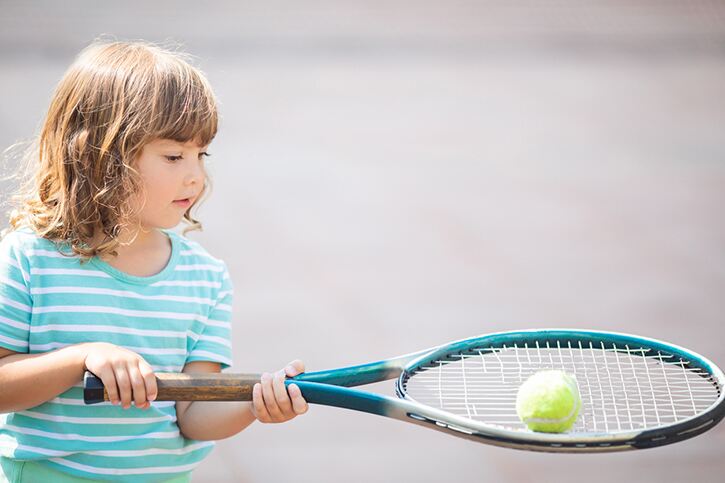 Build your own DIY tennis court
If you're lucky enough to have garden, why not turn it into your very own tennis club? All it takes is a few simple steps. First off, mow and preen the lawn for that professional 'weed-free' look. Next up, use white spray paint to mark out the lines of the court – the kids will love helping with this part. For the net, you can either buy one cheaply or attach any mesh material you have to two poles in the ground. Make sure you have enough rackets and balls (including some for child-sized hands) and you're good to go. Now serve!

A quick guide to rules
There's no need for their knowledge to be at Roger Federer level, but knowing a few rules will help them get a grasp of the game. Plus, learning doesn't have to be boring. Make your explanations visual to hold their attention. Why not get them outside and demonstrate some examples? Or there's plenty of kid-friendly videos on YouTube that run through the must-knows of tennis. You can even make a quiz at the end – not just to test their knowledge – but to add to the fun with prizes.

Try virtual tennis
If you're strapped for outside space or there isn't a court near you, don't be afraid to go virtual. It's likely it will be a stepping stone to the real deal anyway. Wii Sports (7+) features tennis, which allows players to swing the racket, serve the ball, adjust the power of their shot and try out backhand and forehand swings on the Wii Remote. With up to four players, kids can get a feel for a proper match. There's also plenty of options on other consoles, such as AO Tennis 2 (3+) on PS4 or Instant Sports Tennis (3+) on Nintendo Switch.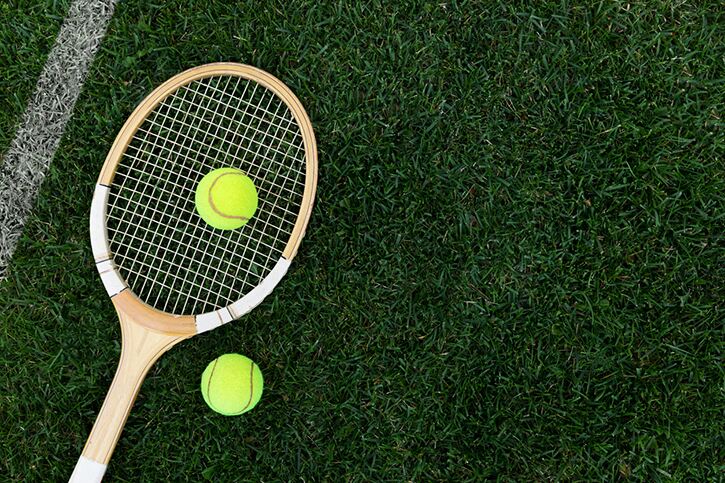 Movie night meets games night
Whether it's 'Wimbledon', an old rom-com classic, or 'Venus and Serena', a more informative documentary about the tennis greats, a movie night never goes a miss. This one might be suitable for the slightly older kids, who'll love to curl up all night long with popcorn and films. Before you know it, they'll want to be just like the players on their screen. Get ready for their new-found tennis interest to flourish.

Commit with lessons
Of course, there's always the option of lessons, which might turn them into the next Andy Murray of Johanna Konta. LTA Youth have courses across the country that cater to all abilities and ages. The starter course for ages 4-11, for example, is for children who are entirely new to the sport or don't have much practice under their belt. It's entwined with fun games too for variety, which parents and carers have the chance to join in on. Tempted?