How to dress for a day at Wimbledon
Posted by SOCKSHOP
What happens off the court might not be quite as crucial as what happens on it, but for anyone attending the prestigious tournament, it's important to look the part.
The last thing you want to do is make an unforced error with your outfit…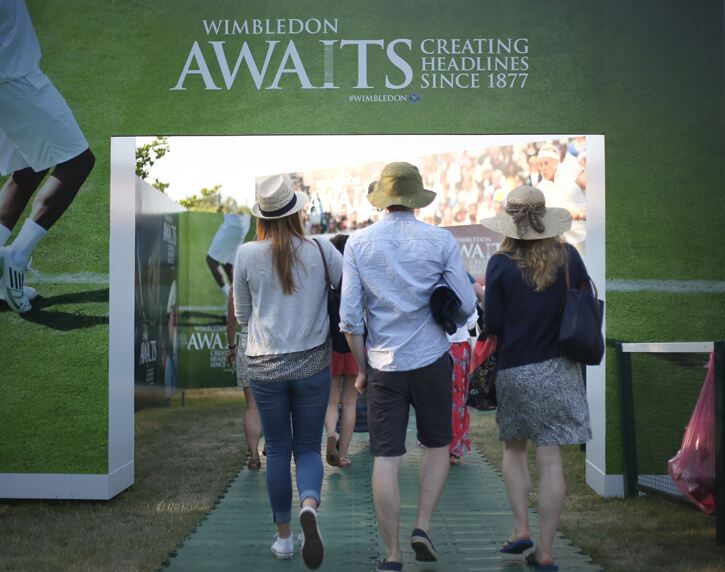 Men's style tips

There is no formal dress code at Wimbledon, so you have free rein to wear what you like. But it's still good to have a certain amount of decorum when dressing for a prestigious event like this, although that doesn't mean you have to look like a fuddy-duddy.

Smarten up shorts

Tailored shorts suits in bright shades are a bold choice, but can stand out from the crowd for all the right reasons if you choose well.

They look best when matched with other smart casual pieces, such as Oxford shirts, polos and slim-fit knitwear. Shoes-wise, if you want a no sock look, try some of our shoe liners to keep your feet fresh.

Go green

Green was big on the men's catwalks this year – and it goes perfectly with the Wimbledon colour scheme. Slim-fit cotton chinos in green hues can be paired with a loose-fitting linen shirt or tee and denim jacket, or blazer for a more formal look.

And, of course, don't forget a cool pair of sunglasses to shield your eyes from the sun, which we're (almost) sure will be shining down on you as you watch the action on court.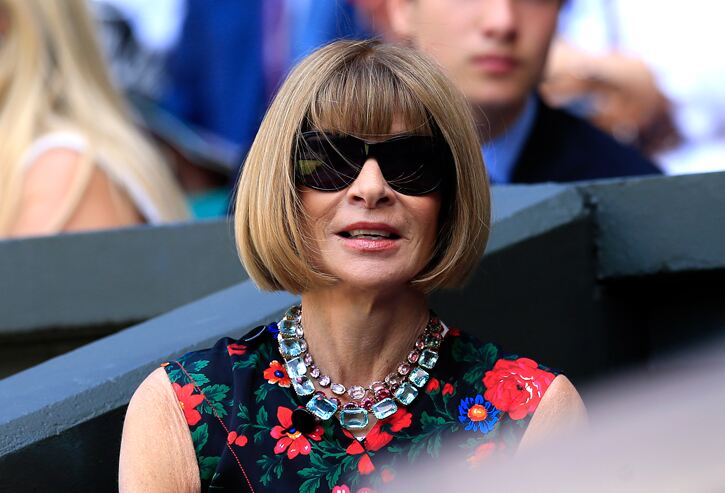 Vogue Editor Anna Wintour ahead of the game with floral prints at last year's event. Jonathan Brady/PA Wire
Ladies' style tips

Sophisticated elegance is the name of the game for ladies dressing for Wimbledon. Generally speaking, it's a no-no to wear an outfit that's too short or too tight.

Go big and bold with florals and stripes
All eyes will be on Andy Murray's wife Kim to see what she's wearing this year, but floral summer dresses and stripes are still big winners at Wimbledon.

There are some big, bold patterns taking the high-street by storm this year.

Have a sunny outlook

Yellows, pinks and oranges will brighten up your day even if the weather doesn't.

Floaty fabrics also lend themselves well to summer events, especially if a heatwave is forecast. Try to avoid dropping your strawberries and cream down your voile top though – it's not a good look!

Team your dress or skirt with a pair of Sheer patterned tights can jazz up a plain outfit.

Don't forget to bring a jacket or shawl. It can get quite chilly as play continues into the evening.

As for footwear, you won't go far wrong with espadrilles or wedge sandals.