Spring/Summer 2014 Photoshoot - Behind the scenes
Posted by Danielle

We really do spoil you here at Spring/Summer 2014 photoshoot... We went "glamping"!

If you don't know what 'glamping' is, it's like camping only more... advanced (posher!) So we grabbed tons of sock samples, oh... and a camera... and headed to the woods!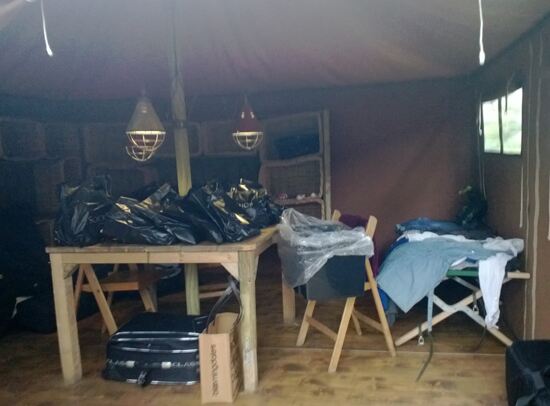 Our makeshift dressing area... With bags upon bags... upon bags of socks!

And our home sweet home...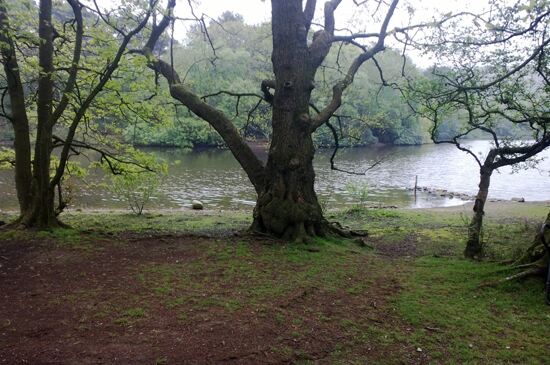 ...by the lake...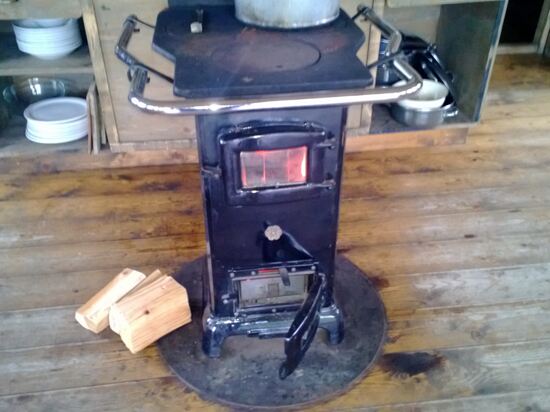 ... With a campfire... err, a very advanced campfire!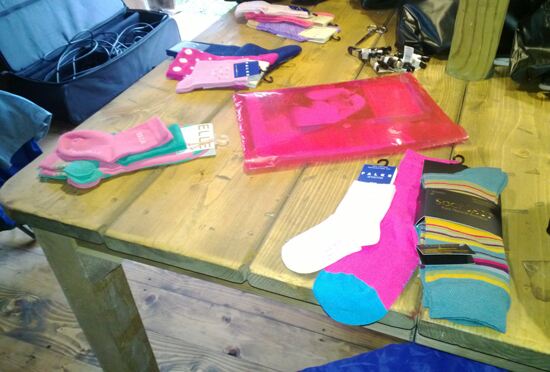 Samples, samples and more samples...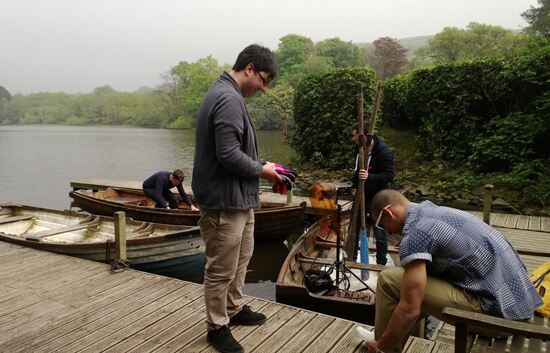 Then things got really interesting... And we decided to take the boats out!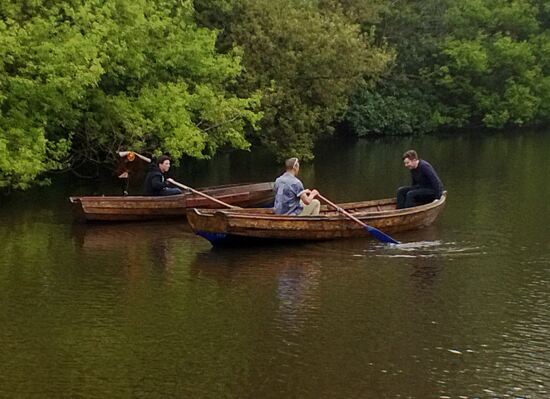 Like, really out! Don't drop the socks in there!!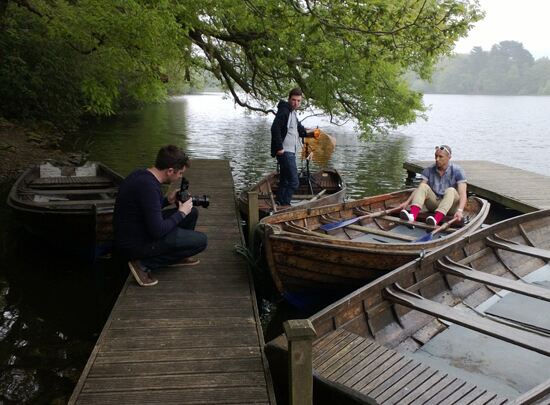 Our model Jason looks like a natural rower...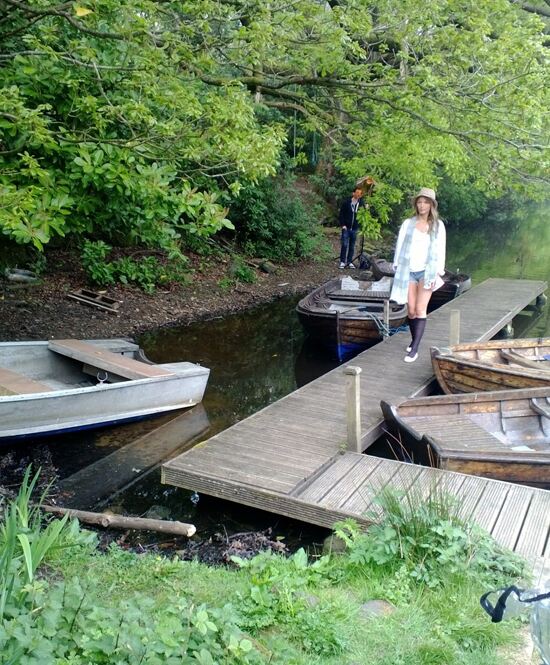 While our ladies model Joanne struts her stuff on the mini pier!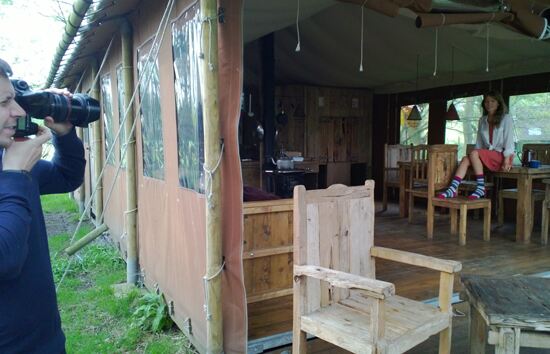 Then we headed back to the cosy campsite... Sorry, 'glamp'site!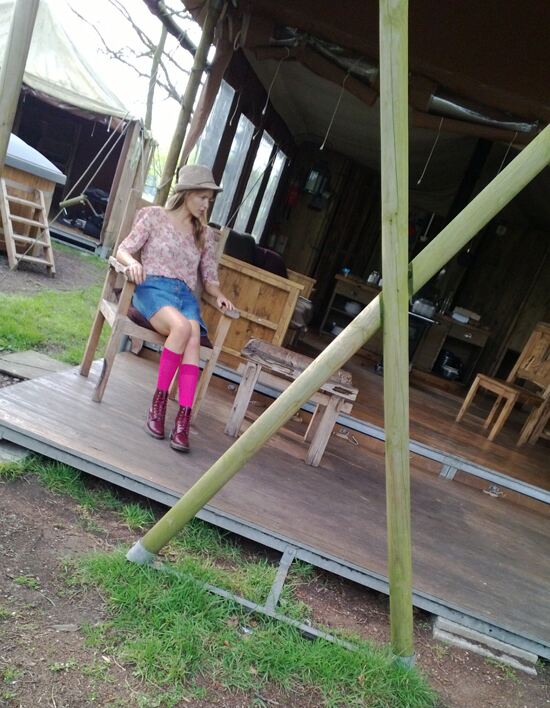 And Joanne rocked the camping 'chic' look!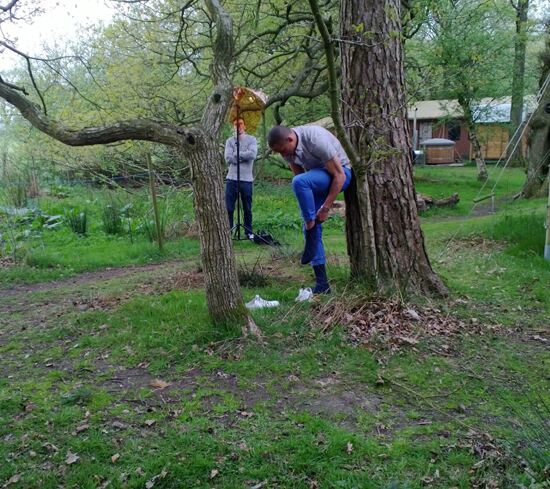 While Jason found that the great outdoors...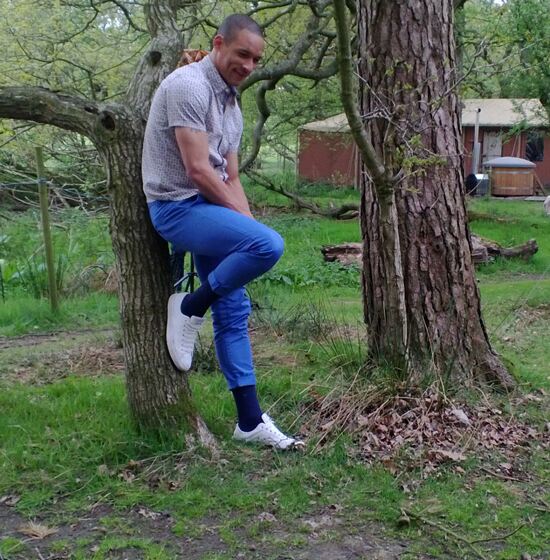 Are a great place to contemplate how stylish your socks are!