Sock drawer organisers: the endless uses... and fun!
Posted by Danielle

Ever get a messy sock drawer? Mismatched socks here, tights there... the odd rogue pair of underwear sneaking over from the wrong drawer? We have the perfect solution... with many uses!

At sock drawer organisers... With endless uses and fun to be had... Plus, they fit neatly into your sock drawer!

Naturally, these babies do exactly what they say on the tin, as demonstrated below by yours truly. I wear tights a lot so have pairs flung all over the place as well as my rather large collection of cosy socks, so being able to separate and neaten them all up is actually a really big help! You easily fit two or three pairs of socks into each compartment and in the longer option, two or three pairs of tights fit no problem!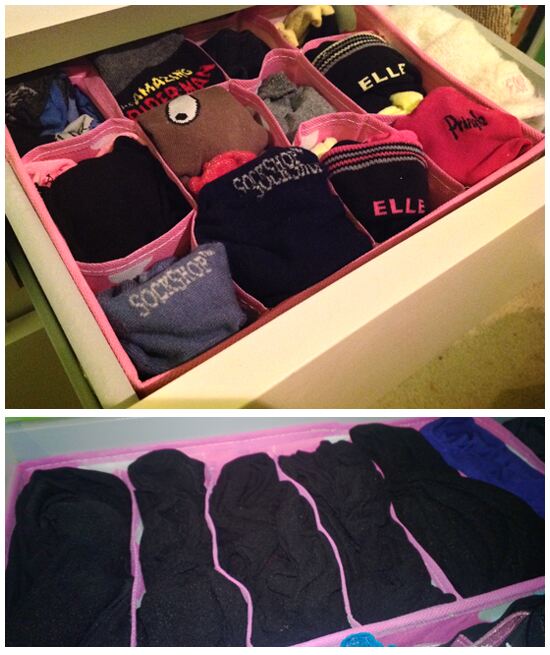 (Pink organisers provided as prototype samples)

We also discovered some other fun things to do with your sock drawer organiser...

The option...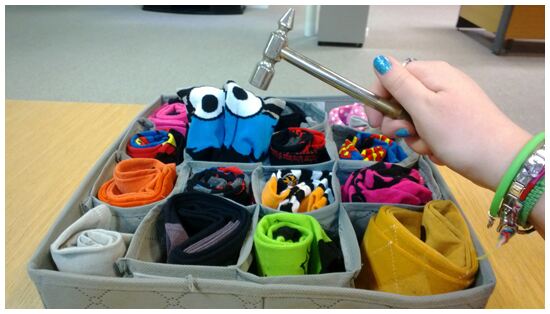 You can create your very own version of sock-themed whack-a-mole! (Hammer not included. No Cookie Monsters were harmed in the making of this blog post.)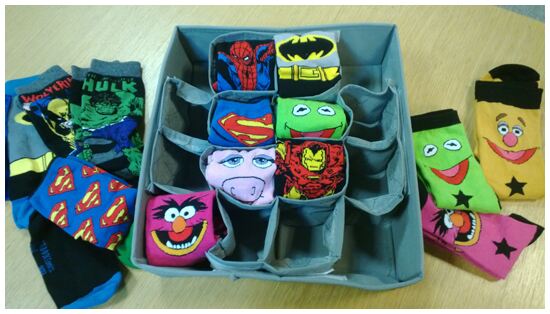 Why not have some fun with sock connect 4?! Here we've teamed up The Muppets in this heated match, but you're free to improvise teams with whatever socks you have available!

If it's not just the sock department in which you're disorganised then we have the scarves... The options are endless... Well, maybe not endless but there are certainly lots of them!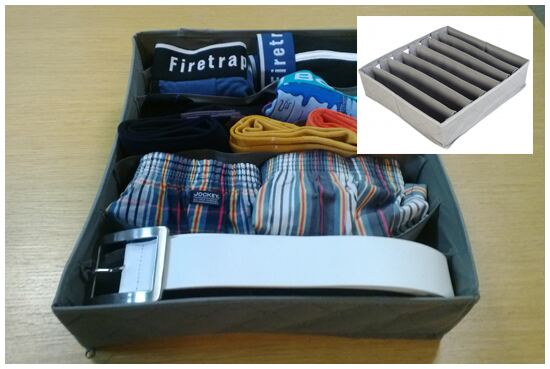 Get organised!

Danielle x