Everything you need to know about: The Grinch
Posted by SOCKSHOP
The Grinch is back and he's trying to steal Christmas… again! Over 60 years after Dr Seuss's original book was released, the Grinch is back on the big screen in this year's must-see Christmas movie for the whole family.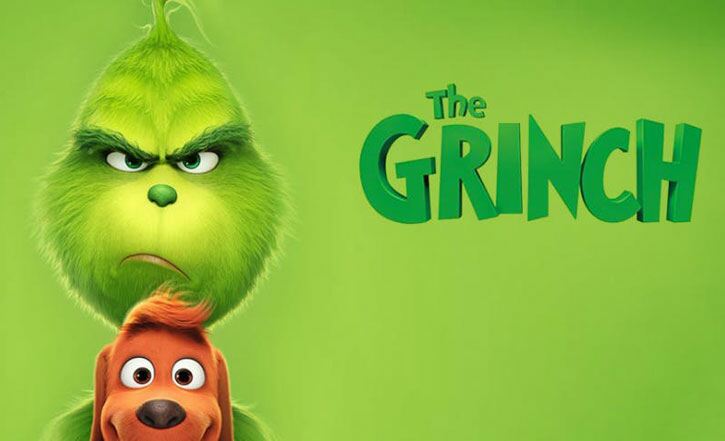 Following the much-loved 1966 cartoon and Jim Carey's live-action classic back in 2000, The Grinch is the third screen adaption of the original story and with an all-star cast and 3D computer-animation it promises to enthral a whole new generation.

Who's in it?
Lending their voices to the main characters in this festive tale is an impressive who's who of Hollywood's A-list. Benedict Cumberbatch (Sherlock) voices the Grinch, the classic Christmas anti-hero who's been cast out of Whoville to live at the top of Mount Crumpit.

The mayor of Whoville is voiced by Hollywood legend Angela Lansbury (Murder, She Wrote), while Rashida Jones (Parks and Recreation) lends her voice to Donna Lou Who, the put-upon mother of Cindy, the little girl who loves Christmas so much she wants to meet Santa Claus.

What's happening?
In a mountaintop cave high above the eternally happy Whoville lives the Grinch, a solitary soul who pretty much hates everything and everyone except his loyal dog, Max. The main source of the Grinch's hatred are the inhabitants of Whoville and, in particular, their love of all things Christmas.

When the residents of Whoville decide that this year's Christmas celebrations are going to be three times bigger than ever, the Grinch comes up with a foolproof scheme to maintain his peace and quiet — he plans to steal Whoville's Christmas on Christmas Eve!

When to watch?
To get the festive season started, The Grinch is released in UK cinemas on 9 November so it's the perfect accompaniment for any early Christmas shopping with the little ones. In selected cinemas, you can even catch The Grinch in 3D, so check listings before you head out.

Look out for…
He might be better known for his singing and producing, but that hasn't stopped Pharrell Williams from lending his voice as narrator for The Grinch.

Heading to watch The Grinch? Our brand new Grinch socks are the perfect cinema attire.