The very best Halloween socks
Posted by SOCKSHOP
Halloween is very nearly upon us, and whether you're the life and soul of the season and have your front lawn festooned with little pumpkins and spider webs, or you simply like to cosy up with a scary film for the evening, we've got the perfect
Halloween socks
for you. We have socks that will make your fancy dress outfit stand out, or socks that only you know are getting you into the festive spirit. Read on to find out which
Halloween socks
will make your evening.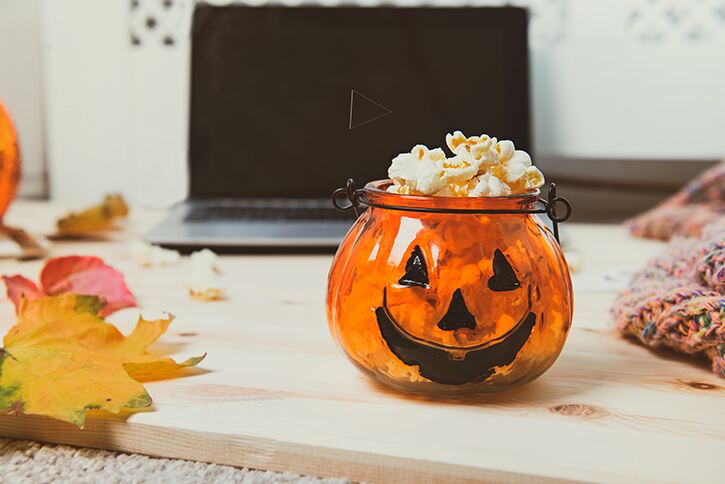 A subtle seasonal nod
Looking for something a little less out there? If you prefer an understated nod to the underworld, then these bamboo Halloween socks with batwing motifs are perfect, and with hand linked smooth toe seams, you'll be comfortable and stylish in the face of any spooky goings-on.

If you're a lady who likes a bit of faux horror with your Halloween day vibe, why not go for a 90s skater punk style and jazz up your look with these pink and spooky Halloween socks designed by skater illustration artist Marcos Cabera?

For the guys who love a B-movie, our 'Weird Horror' print socks look like they've come straight out of a 1950s horror comic strip – pair with some Converse and long shorts and you'll be ready to rock. Want something more authentic for your evening dress? Go for a teddy boy look and wear them just peeking out from beneath your drainpipes.
Full party mode
If you're heading out for Halloween then our ladies over-the-knee socks are ideal! Not only will they keep you warm as you fly out to do your dastardly deeds on behalf of the dark side, but they are a must-have for any vampire or witch's outfit, if those 90s horrors are to be believed. Even if you're staying in for the night, get into the zone with these super warm socks and a long knit as you cosy down with some popcorn (and maybe some treats, just in case there are knocks at the door).

If you're a guy who likes to go for that classic Don Draper look as a 60 advertising mogul, then you'll need a sharp suit and some sharper socks – and our dress socks are just the thing. Oh, and don't forget your cigar!

Whatever your plans this Halloween, check out our online store to make sure your outfit is well and truly complete – you don't want to be labelled a Halloween sock fraud!