Designed for peak performance in rugged conditions, Jeep products are created for living life without limits. Like Jeep vehicles, these tough socks are both practical and look good. You're authentic, enthusiastic and always ready to meet the world with your feet firmly planted on the ground, in the mud, or rising up to reach the mountain's highest crest. For socks you can rely on, check out our range of men's and ladies' Jeep socks below.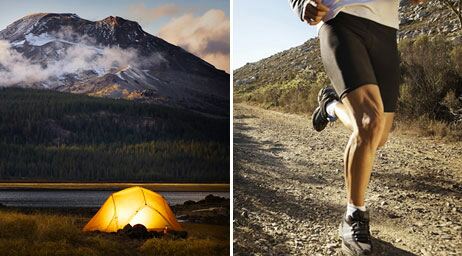 Since 1941, the Jeep® brand has been a symbol of freedom and capability.

Once known as Willys-Overland, Jeep dates back to the 1940s when the US army put word out to all automobile manufactures that they were looking for a light reconnaissance vehicle to replace motorcycle & sidecars, that were traditionally used for messengers and advance reconnaissance.
Out of the 135 automobile manufacturers approached, only three pitched and the Willys-Overland vehicle was selected. After certain refinements 1,500 of the Willys MA were shipped over to the US army in 1941.
After its acceptance into the army, this general purpose vehicle or "G.P." was nicknamed "Jeep".