The Perfect Bonfire Night Outfit
Posted by SOCKSHOP
Bonfire night, one of the biggest autumnal events in England is fast approaching and it's time to plan your outfit for the big night. Whether you're visiting a bonfire display or having fireworks in your garden, wrapping up for the night is essential. Our guide provides bonfire night outfit ideas for all the family along with essentials for an evening to remember.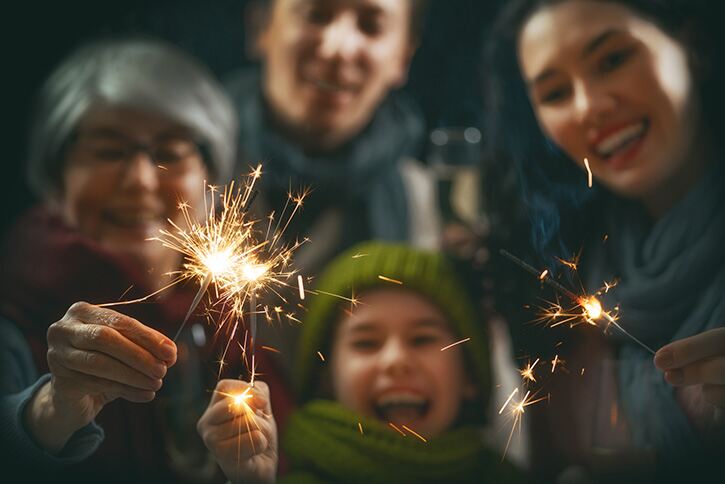 Bonfire Night Essentials
If you're staying home for bonfire night or watching a display, these bonfire night essentials will ensure your night goes off with a bang in the best possible way!
We recommend taking the following items with you:
Torch - With many bonfire displays being located in fields, we recommend taking a torch with you to find your way around and back to the car once the display is over.

Hot Chocolate - Pour some into a flask or your reusable coffee mug for you to enjoy and keep warm during the display.

Marshmallows and snacks - Bring some marshmallows along in case you get the opportunity to toast them on the bonfire.

Gloves - Keep the cold at bay during the display with a nice, warm pair of gloves. These also come in handy for when the little ones are playing with sparklers.

Thermal socks - Make sure your toes are toasty with a snuggly pair of thermal socks.

Fireworks - If you're having a home display don't forget to buy your fireworks.

Sparklers - Let the kids have fun writing their name with some sparklers.

Buckets of water - Have buckets of water on hand for your home display to put out any fireworks if required.

Bonfire night games - Arrange some bonfire night games for your party to make the night more fun.

Party food - Prepare some bonfire night treats for your friends and family, such as jacket potatoes, burgers and hot dogs.
Bonfire Night Outfits for adults
Make sure you're ready for an evening out in the cold with our bonfire night outfit ideas, which will help you combat the cold in style. Begin by layering up with a t-shirt and a heavy jumper accompanied by a pair of jeans for a stylish bonfire look and then add your warmest coat to the look to keep you snug.

Standing around all night in the cold is no good for your feet, so we recommend wearing a pair of woollen or chunky socks along with waterproof boots to keep your feet warm, comfortable and dry throughout the evening. Don't forget to wrap up warm with the finishing touches of a hat, scarf and gloves too.


Keep your kids snug this bonfire night
Our kids' bonfire night outfit ideas will help keep your little ones safe and warm on the night. If you're taking an infant to a firework display we recommend keeping them warm in a onesie paired with an all in one coat and mittens to keep the chill at bay. Add a hat and earmuffs for extra warmth and noise cancellation. For older children, we recommend dressing them in a similar outfit to yourself by wearing a t-shirt and heavy jumper paired with jeans or warm trousers.

Keep their feet comfortable and toasty with a pair of chunky socks and boots. Make sure they go out for the night in their warmest coat and wrapped up in a hat, scarf and gloves. With firework displays often being in darker environments we suggest adding a reflective item or bright piece of clothing to your child's bonfire outfit so you can spot them easily should you be separated from them.